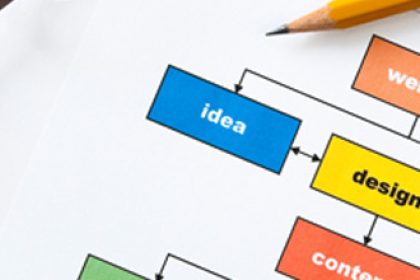 In today's world, a website is the prime source of online promotion as companies venture into new business or develop new technologies to endorse products and services. Whether the client is speculating on developing a website to concentrate on business, endorse products, or reflect on content and orientation or social media, Fox Web Wizardz can serve as a helping hand in any kind of online initiative.
Some of the several factors that need to be followed are as follows:-
First and foremost, one needs to ascertain the goal of the site whether to generate revenue, reach target audience, brand awareness or lead generation. This would aid in visualizing the identity and appearance of the website. Little bit of research needs to be done on websites of similar business to get a conception on the looks and execution of the website.
One needs to comprehend a bit on the budget. It is a significant factor to be considered in framing a website. One must keep an account of the fact that it is a long-term investment as a website would aid in business promotion. The site would also be required to make rectifications and upgraded at certain intervals to keep up with the changing market trends.
Collecting perfect resources and gaining orientation for designing a profitable website is important. It would be worthwhile to engage few financiers and technicians like web designers, developers, online marketing professionals to bank upon.
Contemplating on marketing techniques is essential for acknowledgment of the website like planning for search engine optimization, strategic online marketing, press release submissions and site announcements or any form of print media for offline marketing purpose etc.
Registration of domain name would be applicable for developing a website is an essential criterion.
A professional, affordable website design and development company like Fox Web Wizardz has the competence to establish customizable websites by applying the latest techniques as per the search engine optimization guidelines.